Commencement Information - 2020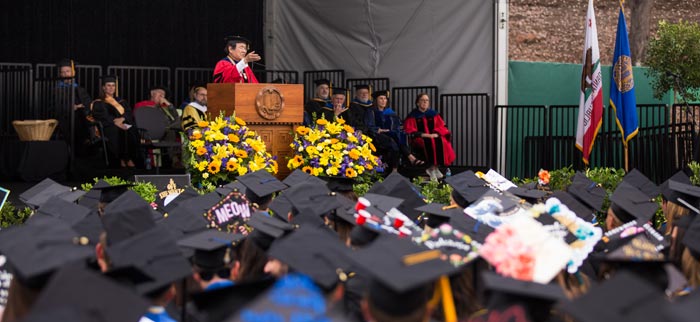 UCSB Campus Store Commencement Hours
Campus Store Hours
POSTPONED - Saturday, June 13 and Sunday, June 14
8:00am - 5:00pm

On-Site Commencement Tent Hours
POSTPONED - Friday, June 12 from noon - 4pm,
Saturday, June 13 and Sunday, June 14
7:30am - 6:00pm


Campus Store On-Site Commencement Tent Info
POSTPONED - The Campus Store will have a tent conveniently located near the Commencement site with a selection of alumni gifts and clothing, sun visors, hats, sunscreen, water, and snacks.
Contact
UCSB Campus Store
University Center (UCEN)
1 UCEN Rd
Santa Barbara, CA 93106
805.893.3271
bookstore-mailorder@ucsb.edu

Free UPS Ground Shipping for textbooks for Fall 2020 Qtr. Shipping charges will be waived when order is processed.
The Campus Store is temporarily closed. Online orders are being processed and are available for shipping or pick up in store. See above for hours.
Copyright © The Regents of the University of California, All Rights Reserved University Center.