Free UPS Ground Shipping on imprinted clothing and gift orders over $99 - See Details
Please enter search criteria
Commencement Information - 2020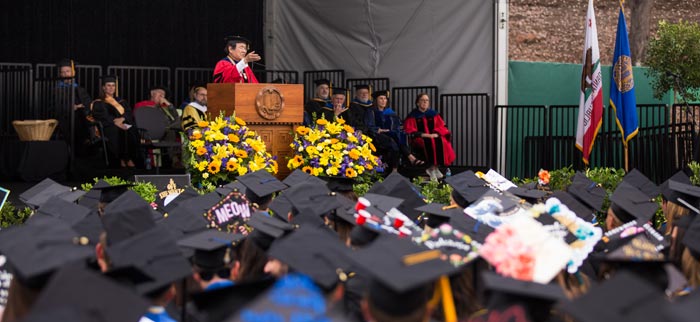 UCSB Campus Store Commencement Hours
Campus Store Hours
POSTPONED - Saturday, June 13 and Sunday, June 14
8:00am - 5:00pm

On-Site Commencement Tent Hours
POSTPONED - Friday, June 12 from noon - 4pm,
Saturday, June 13 and Sunday, June 14
7:30am - 6:00pm


Campus Store On-Site Commencement Tent Info
POSTPONED - The Campus Store will have a tent conveniently located near the Commencement site with a selection of alumni gifts and clothing, sun visors, hats, sunscreen, water, and snacks.
Contact
UCSB Campus Store
University Center (UCEN)
1 UCEN Rd
Santa Barbara, CA 93106
805.893.3271
bookstore-mailorder@ucsb.edu

The Campus Store is temporarily closed.

Online orders are being processed and are available for shipping or pick up in-store. Please see slider on home page for current hours for pick up in-store.
Copyright © The Regents of the University of California, All Rights Reserved University Center.